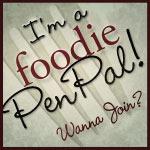 Yay it's my second time participating in the foodie pen pals created by the awesome Lindsay over at Lean Green Bean! I haven't participated in last month but this month it's back on! This month my foodie pen pal was Mary from Where's The Zoom blog . I told Mary I wanted something healthier and that I try to watch my sugar intake and that I'm health and wellness obsessed individual. This was enough for Mary to get what to buy me, she was right on with all of her purchases and I freaking love the box!
No worries, you were right on point with all of the goodies and I have never tried any of the products you got me before so it was perfect! Such an awesome surprise, very pleasant 🙂 Here are the contents of the foodie package:
Berryblossom white tea! I have no white teas in my collection so this is PERFECT for my #teatime12. We all know how obsessed with tea I am, right? With every product I saw, all I could do was go "ooohhhh" and smile. Awesomeness.
The chocolate covered cacao nibs don't look like much. They look kind of strange actually. I read the back and its claim says "so much more than super delicious" and yeah, I wasn't necessarily skeptical (I trust health food) but when I bit into this… oh.. my.. GOD! This might have been the best thing I have tasted. Ever. OH wow! Seriously, it's hard to not eat the whole thing. Good thing I saw the note on the package that says "eat consciously". They already knew what was up. I needed that caution for sure! haha So good!
Harvest Grain Granola – gotta love granola that isn't prepackaged 🙂 And yummy!
I've been in the mood to getting some crackers actually so these Sunflower basil crackers were perfect!
All in all, Mary did a wonderful job and I am very happy with my foodie pen pal experience this month! 🙂 So much fun! Now, if you'd like to check out what I got for the foodie I got matched with, Maggie from Picky and Healthy.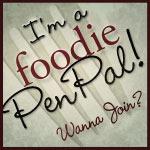 Make sure you
sign up
if you would like to participate for next month as well! It's loads of fun!
Last Updated on March 28, 2019