Hope you had a great 4th of July!
Since I don't have a big family here, I spent this holiday with my parents. I had Thursday and Friday off work and I wanted to go back to the suburbs to enjoy some time away from the city. While we originally planned to go to Wisconsin for the weekend, those plans did not exactly go through as I originally expected them to. My mom waited entirely too long to start looking at vacancies in dog-friendly lodges and hotels near Wisconsin Dells (my dad loves it there) but there weren't any at any realistic prices. It was good though because my dad had to go work on Friday anyway so it all worked out. And we still had our fun family time on Thursday anyway.
So after work on Wednesday, I went home and was greeted by my beloved Cookie. Also our garden is FILLED with the most delicious raspberries – we have never had such amazing tasting raspberries, they were just to-die-for. So good!
Thursday came and we were ready to go on a trip. Where to? Who knows. Dad likes to drive with us so we just got in the car and drove north. We drove toward the lakes and explored the areas. On our way north, we passed a sign that read "Pick Your Own Strawberries". We got excited (especially Mom) and followed it!
The farm is in McHenry, IL – it was big, friendly, and affordable!
Yay! They had sugar snap peas and strawberries available for picking and since we love both, we went for both! We definitely ate a bunch during our picking – especially mom 😉 She was loving every minute of it!
It was soo hot, thank goodness we had our hats. I was sweating after only 10 minutes of picking.
I have no idea how long we were there for – I'm assuming around an hour? But we picked over 5 lbs of Strawberries and 2 lbs of sugar snap peas. But let me tell you – you have never tasted strawberries like these unless you have your own garden/farm. They were the TASTIEST strawberries I have tasted since moving to America. Sure, we had our amazing strawberries in Poland and none have come even close in flavor except for THESE! MAN! If you are in the area – you've gotta try them for yourself.
A weird thing – my mom and I both got a rash on our forearms from picking. My dad didn't. Does this happen to you too, if you've picked strawberries before? Man. It was so itchy.
After our fruit/veg picking fun, we continued on our adventure. We got to Wisconsin! So we got there after all 😉 We ended up in Lake Geneva and it was my first time there. It was CRAWLING with tourists – they were everywhere. We didn't actually go anywhere in there because it was just too crowded but we did find a parking spot to park quickly and get some frozen yogurt action in the house 😉
I have never tried this place before, have you? If you ever see this place anywhere near you, GO THERE. Hands down the best froyo I have had in a while! The flavors were all SO rich and flavorful – the only thing that was strange was the shape that the froyo came out in, it was just like a blob – kind of poop-like. Not a nice swirl. But the flavors were soo good!
I got the coffee (so intense!), dutch chocolate (realistic! like a real chocolate bar), and sweet coconut (which tasted JUST like an Almond Joy. Well, I guess that makes it a Mounds bar, whatever – in Poland, it's called Bounty) SO. AMAZINGLY. GOOD! Ahh…
We went back to the car and topped it with more of our own toppings – blueberries for me 😉 We brought some from home on our trip. Glad that they came in handy! Yummo.
We returned home from our random, but fun trip and after a while fired up the BBQ. I had a sirloin burger (yes, I ate it open-faced – don't hate!) which unfortunately was way too dry. Neither my dad nor I are experts are grilling. Clearly.
My dad had these sausages with cumin he got at Costco. They were actually really good – surprisingly. Not usually a fan of those since they are too salty, and ya know – pork ain't my thing. But these were good. I did sneak a few bites.
The night ended with a nice walk and watching the fireworks. Sorry for the crappy picture, I didn't have my dSLR with me and I obviously don't know how to use a camera phone for fireworks.
The photos were taken with my RAZR HD.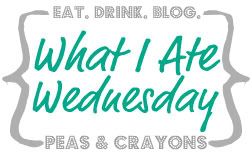 Kammie wants to know:
What did you do on your 4th of July?
What is the best Frozen Yogurt place you've ever been to?
Have you ever gone strawberry picking?
Let me know in the comments below!
Last Updated on March 29, 2019