Hello friends! It's another Wednesday and I have some announcements before we jump into my recent eats. Nomz. I know you can't wait, you and your hungry eyes. Haha, I know, I know.. I love Wednesdays for that same very reason. Thanks Jenn!
I have a giveaway going on right now for NeoSport Collagen Sport french vanilla protein powder – get your recovery in with some replenishment and rejuvenation, all in one! Enter here.
Have you heard of GymPact? I talked about it a few times before but it's an app that literally pays you to work out. You set your goal of how many times you wanna go to the gym/run outside and it pays you if you complete the pact successfully each week. If you don't, it deducts money. I've already made $50 just from the app and I've been using it for about 6 months – not bad for not really doing anything different except logging my activity on the app. So now, they have a referrer thing — if you sign up and use my referral code "lipidKamil" you get a $5 reward right off the bat and I do too! SO download the app and sign up and USE MY CODE  Thanks!
 If you love to shop for health foods online, I recommend you to use Botanic Choice – it's what I use for most of my shopping. You can sign up here and by using my link you will receive $10 off your purchase!
Nice, okay, now onto the eats: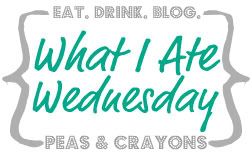 Recent eats from the week — again, I didn't record eats for one particular day but rather I just recorded some random eats from the past few days, I guess it's whenever I had the dSLR nearby or when I really wanted to snap and Instagram a pic of something. Enjoy!
Recent breakfast: S'mores oatbran. So so yummy!
Recent lunch: overnight apple pie oats – I missed overnight oats in a jar. I love that I have these cute little jars now – they are the perfect size for this!
Recent lunch: 2 open faced sandwiches with turkey and baby swiss cheese, one topped with Polish pickles and ketchup, the other topped with tomatoes from my parents' garden. Yes, they still managed to get some before it got extremely cold out so suddenly.
Recent snack: CarbRite bar in chocolate mint cookie. Not my favorite flavor but still yummy – and the mint/chocolate thing is a good way to get in the mood for December, coming soon, oh so soon.
Recent snack: These Quest Cravings peanut butter cups the company sent me a while back.. I have to admit I really disliked them at first. They didn't really taste much like Reese's to me. Plus I hate that they are 240 calories for two cups, that is just so many calories for two little tiny cups. But then I recently had some again (after not touching it for a while) and I think the taste has grown on me and it does satisfy my craving for candy. It also gives a lovely boost of protein (21g), there has been no sugar used in there, and they are low carb. So it's pretty cool. If only they were lower in calories…
Recent dessert: On Friday afternoon, I treated myself… first of all, I had a cappucino truffle from Godiva because of their free chocolate a month thing for being a member – amazing and delicious. I think I almost melted. It was that good.
Then, I went to get some Starfruit Cafe – my one love, frozen kefir shop. I opted for apple pie and coconut flavors. They don't necessarily go together but I loved both and I wanted both. It was glorious. Topped with berries and cinnamon, of course. I love this healthy dessert. The best.
Recent dessert: More FROYO LOVE! What else is new… When I was in the burbs on Sunday, my parents and I went to Menchie's and I got chocochella, pumpkin, and pure chocolate flavors topped with berries, graham cracker dust, and some pink bubbly ball thingies which tasted really good. No idea what they were though. lol
What's your favorite thing you ate yesterday?
What's your favorite energy / protein bar?
Last Updated on March 29, 2019